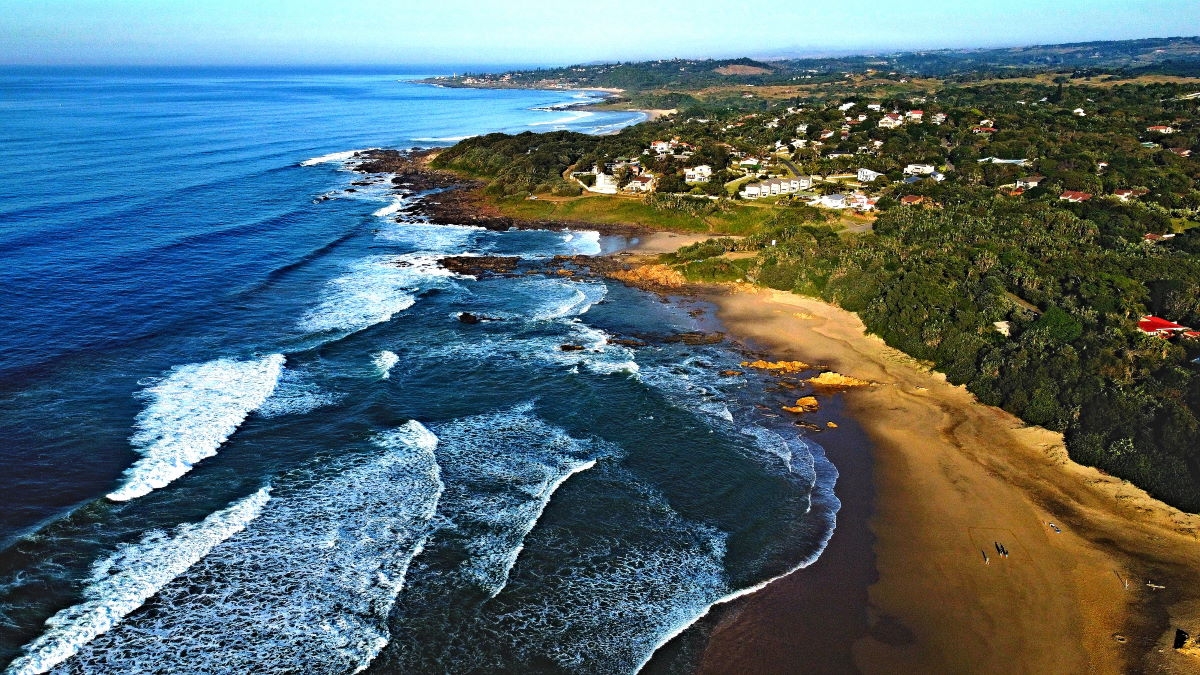 Port Edward
Port Edward is the southernmost town along the KZN South Coast. It is the perfect holiday destination for anybody looking for a beach holiday. It also makes a convenient last stop before heading on to the Wild Coast or beyond.
Port Edward is a lovely little town with some equally lovely little coastal villages, such as Leisure Bay, Munster, and Trafalgar right on it's doorstep. Each little settlement has its own character, but one thing they all have in common is the lush subtropical vegetation and beautiful, un-spoilt beaches, which makes every one of these little towns and villages the perfect holiday destination for families or couples looking for a quiet coastal holiday.
Outdoor enthusiasts will also enjoy the area around Port Edward as they will be spoilt for choice with activities, such as water sports, fishing, hiking, golf, mountain biking, bird watching to name but a few.
The ever popular Wild Coast Sun with it's casino, waterpark, golf course, restaurants and children's play areas is just a stone's throw away, which is particularly useful on those days where the beach is not an option. Port Edward also boast a few restaurants and pubs, with plenty of additional options just a short drive away.